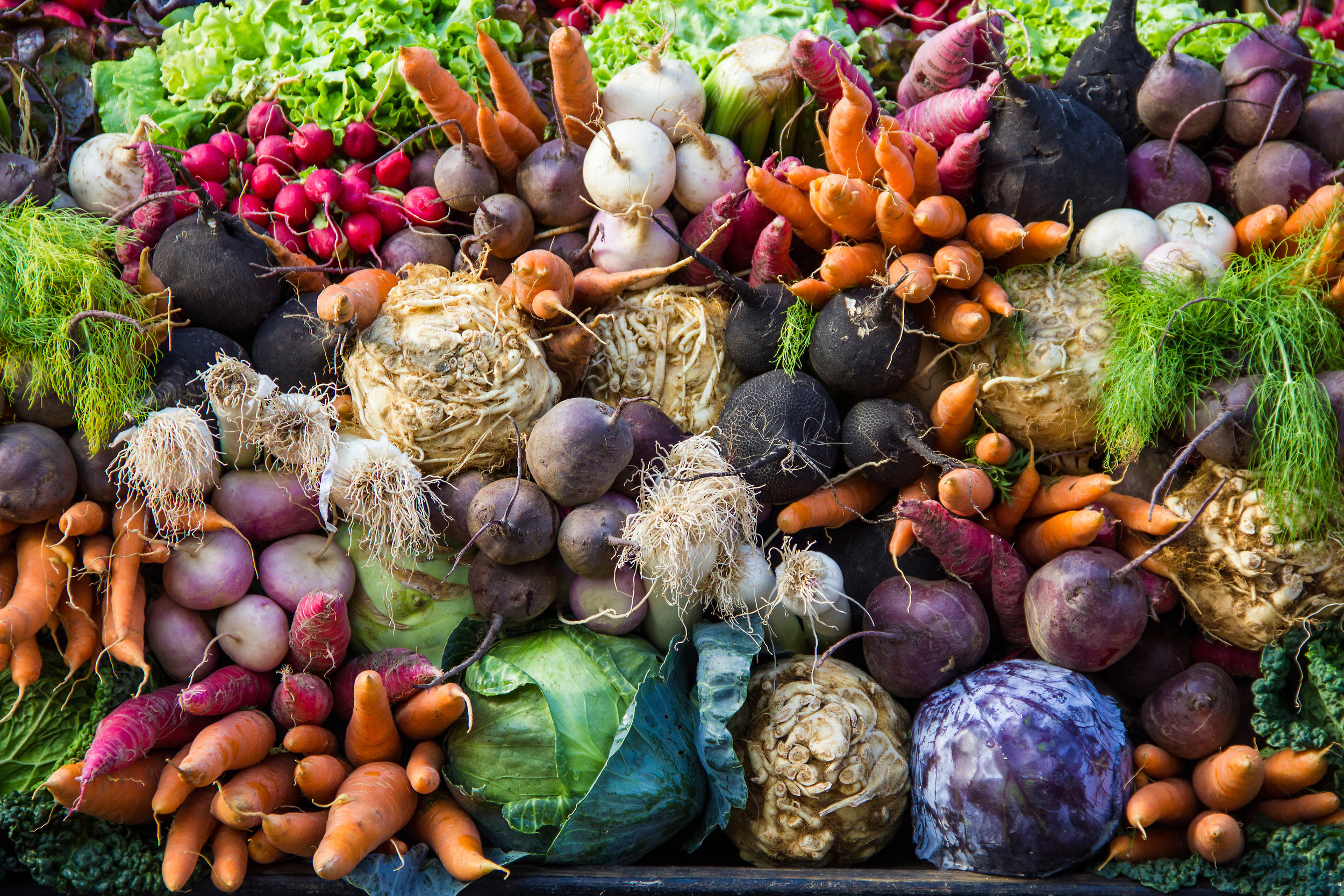 EAT AND DRINK
We offer a full menu of breakfast, lunch, and baked goods, made from scratch in our little kitchen. Provenance matters to us; we source locally and seasonally as much as we can. Not only because fresh food tastes better--every forkful is also a vote for a thriving community and a healthy local economy.
Our partners include:
Balthazar Bakery—Blackhorse Farm—Buck Farm Maple—Colson Patisserie—Eat Chic Vegan Chocolate—Feather Ridge Farm—Glebocki Farms—Goodwater Farms—Harney & Sons—Hudson Valley Fresh Dairy—The Jam Stand—King Street Baking—Lucky Dog Organics—Paisanos Butchers—Phillips Farm—Red Jacket Orchards—Rogowski Farms—Stagg Jams & Marmalades—Toigo Orchards—Tree Juice Maple—Wilklow Orchards.
*We accept phone orders for pick-up (please call us at: 718-768-6868). We also deliver via www.grubhub.com and www.seamless.com.
Served from 8am to 7pm daily
GREEN FRITTATA: organic eggs/sauteed market greens/potato/feta/sriracha aioli
BUCKWHEAT PANCAKES: seasonal fruit/catskills maple syrup/mascarpone
SAUSAGE & EGG BISCUIT: house-made berkshire pork breakfast sausage/egg/sauteed market greens/cheddar-chive biscuit
HOUSE-MADE GRANOLA: greek yogurt/ seasonal fruit/local honey
SWEET PORRIDGE: wild hive farm multigrain porridge/seasonal fruit/dried apricot/walnuts/cream/local honey
SAVORY PORRIDGE: wild hive farm multigrain porridge/poached egg/kale/roasted tomato/aged cheddar
AVOCADO TOAST: seasonal toppings (half or whole order)
BREAKFAST SALAD: Radicle farm greens, poached egg, smoked bacon, savory granola, pickled seasonal veg
Berkshire pork breakfast sausage (housemade)
Berkshire pork bacon (nitrate-free)
Seasonal Market Fruit Bowl
Organic egg, poached or boiled
Hot Buttered Toast multigrain or rye, salted european butter
Almond Butter (house-made) or Jam
*Gluten-Free Bread available
Served from 8am to 7pm daily
GREEN BLT Berkshire bacon/ little gem lettuce/avocado/heirloom tomato/spring onion/chive mayo/toasted multigrain
BANH MI grilled marinated chicken OR tofu/sliced cucumber/pickled vegetables/sriracha aioli/baguette
PAN BAGNAT oil-packed tuna/roasted tomato/pickled green beans/nicoise olive/hard-boiled egg/fresh basil/red wine vinaigrette/ciabatta
GRILLED CHEESE aged cheddar/multigrain bread (optional toppings: Berkshire bacon/sautéed greens/ roast tomato/ pickled calabrian chili)
KALE SALAD: beets/seasonal fruit/walnuts/ ricotta salata
FRENCH LENTIL SALAD: Lentilles de Puys/roasted carrot/golden raisins/salsa verde/feta/fresh greens
MARKET SALAD: seasonal market vegetables/ Radicle Farm greens
**Add lemon-herb organic grilled chicken to any salad**
Seasonal From-Scratch Soup: Ever-changing
Side of mixed Radicle Farm greens
Salt & Pepper Potato Chips
Gluten-Free Bread Substitute
Coffee & Espresso (Roasted In-House)
Harney & Sons' Loose Leaf Tea
Iced Turmeric Ginger Latte
Basil Lemonade (Seasonal)
Iced Tea (Black Currant/Mint-Verbena/Green)
Red Jacket Orchard Juices
Playteas (lightly sweetened, herbal iced tea for kids)
Fresh, locally crafted almond milk
House-Made Vanilla Bean Syrup